Your guide
The 4 Best features of Hawaii Le Jardin Aqua Park Resort, Hurghada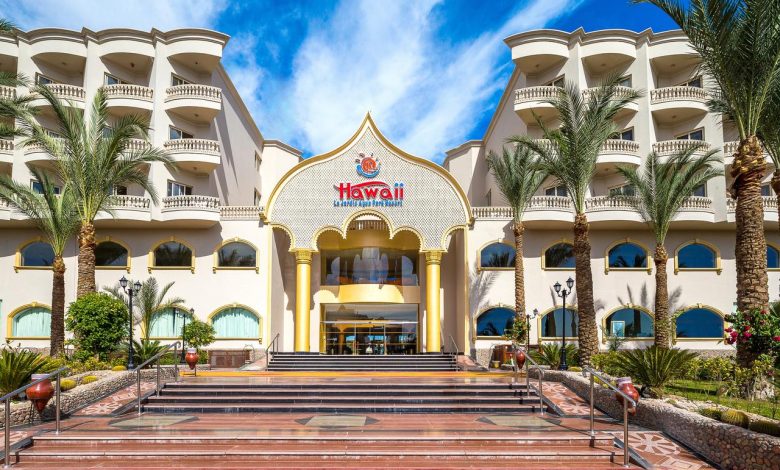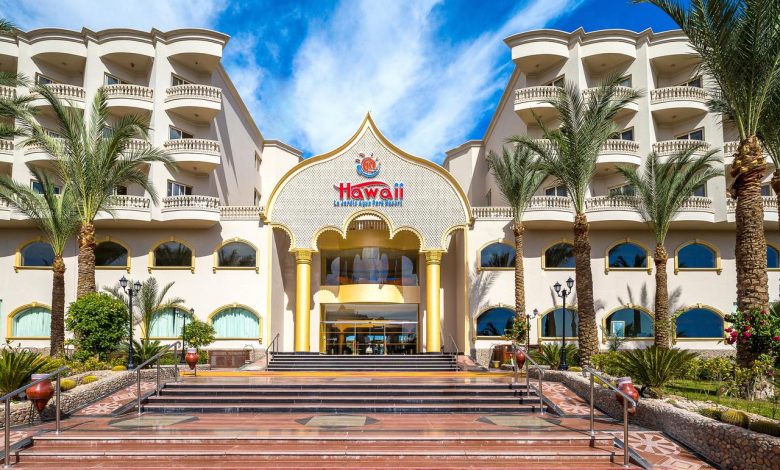 Hawaii Le Jardin Aqua Park Resort is one of the best resorts available in the city of Hurghada which is known for having distinctive seacoasts and a variety of entertainment options. Hurghada is considered among the most prominent tourist attractions, as it includes a number of touristic sites such as Hurghada City Center, New Marina and many more. In this article, you will get introduced to the Hawaii Le Jardin Aqua Park Resort in terms of features, reservation methods, prices, and leisure activities to make the best out of your trip to this city!
Click here, to read the article in Arabic.
Hawaii Le Jardin Aqua Park Resort
The Hawaii Le Jardin Aqua Park Resort is a huge touristic resort, which is located next to the Red Sea beach, and about 10 kilometers away from the Hurghada Marine Museum & Aquarium, and only 24 kilometers away from the Hurghada International Airport.
If you are looking for a distinguished place where you can spend your vacation with your family and friends in the city of Hurghada, then Hawaii Le Jardin Aqua Park Resort is your ideal choice, due to its proximity to El Gouna Stadium, and other attractions in this region such as the Grand Aquarium.
Services of Hawaii Le Jardin Aqua Park Resort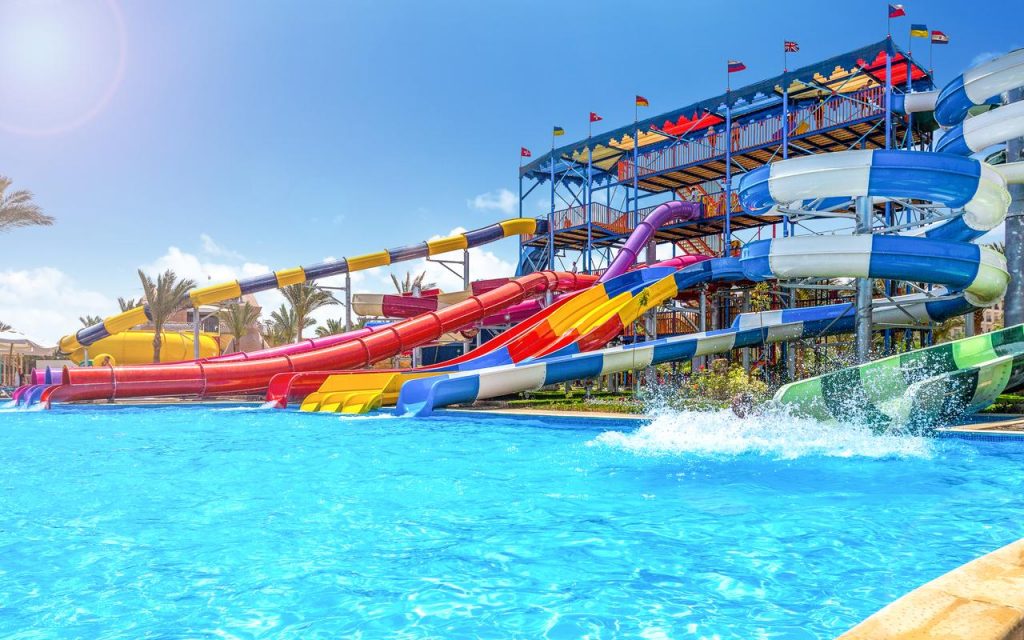 This resort is characterized by its integrated services, as it provides free parking, and a wide variety of meals and soft drinks.
It has a restaurant, a bar, and a nightclub, as well as an outdoor pool and a water park, along with a private beach area and spa.
The resort has a 24-hour front desk service, including an information and advice center, in addition to a town car or limousine service.
Whereas for the staff, they are multilingual and are divided throughout the resort to help customers in storing and carrying luggage, and another staff team is available for cleaning services such as laundry and dry cleaning.
The place is equipped with elevators, automatic teller machines, and designated areas for smokers in which fines are imposed on anyone who smokes outside these areas. The resort has several gardens and places for walking, and there are televisions in public areas, and heaters in the lobbies.
Rooms at Hawaii Le Jardin Aqua Park Resort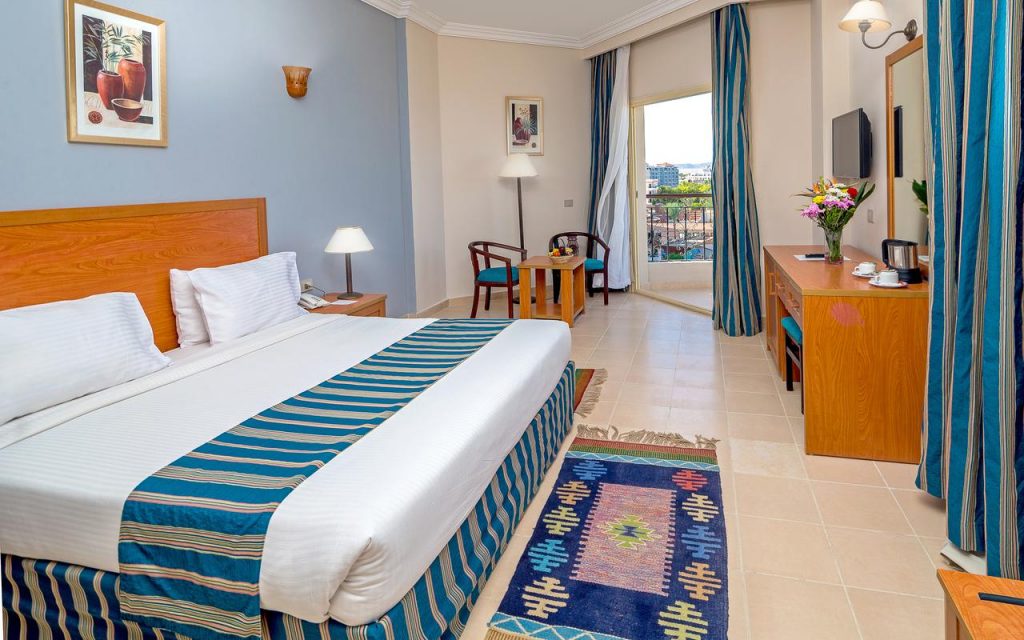 The resort is composed of 5 floors, and contains 557 rooms. The basic rooms include flat-screen TVs, with mini-fridges along with tea and coffee making machines.
Each room has a number of balconies with blackout curtains, an air conditioning system, a minibar, a small desk, a telephone, a hairdryer, free mineral water bottles, and a private bathroom with free personal care amenities. The number of beds available varies according to the size of the reserved room.
There are some rooms that include two beds with a sofa that opens into a bed, and other rooms that have a large bed with two sofas among which the rooms are cleaned on a daily basis.
However, bringing pets to this resort is forbidden.
Sights Near the Hawaii Le Jardin Aqua Park Resort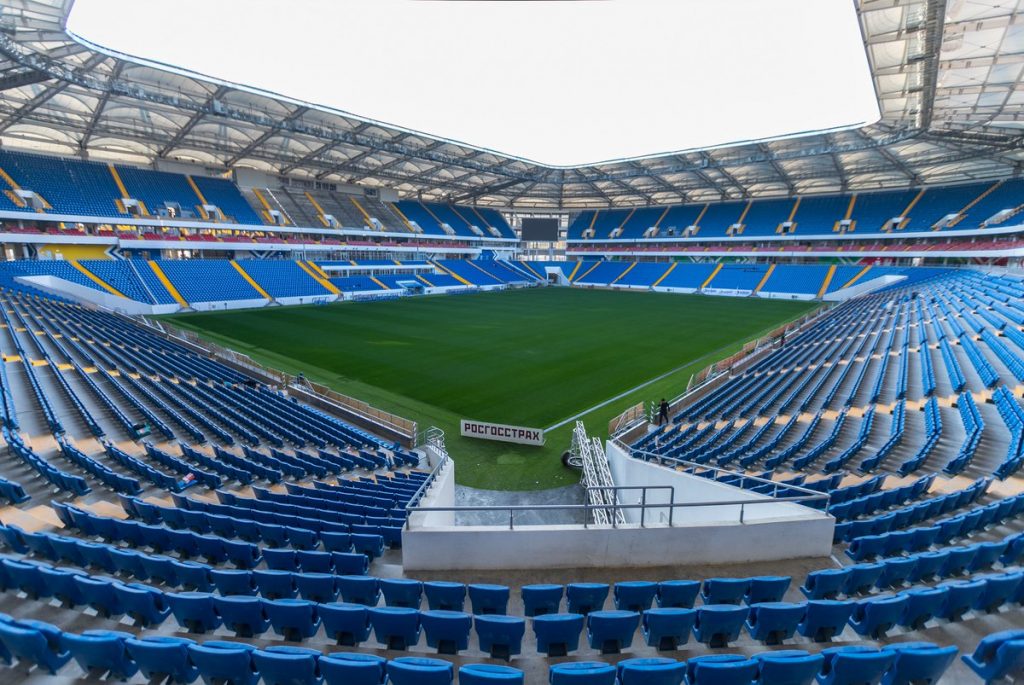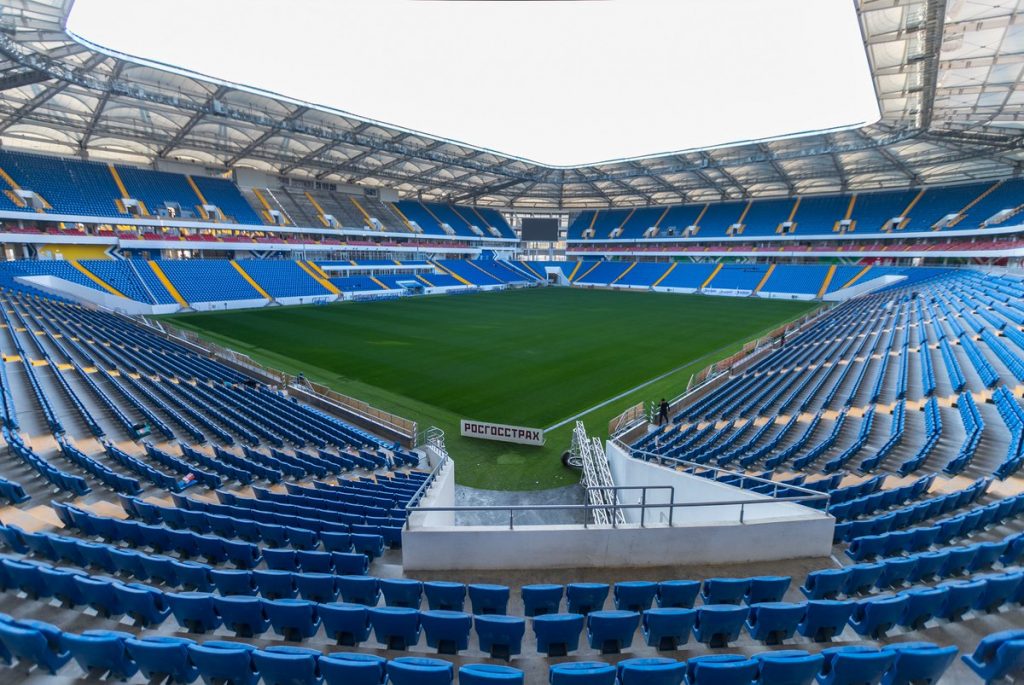 There are a number of tourist attractions that are located a few kilometers away from the resort such as:
El Gouna Stadium
Hurghada Mosque
Hurghada City Center
Desert Breath Land Art
Hurghada Marine Museum & Aquarium
Church of the Virgin Mary and Archangel Michael
Documents Required for Resort Check-in
The check-in timings are from 2 pm until midnight, whereas the departure timing is from 11.30 am.
There are a few documents required to be available upon check-in such as, providing a credit card, a debit card, or cash deposit in order to pay any incidental charges, and you should submit a government ID that contains a photo.
Activities Available at Hawaii Le Jardin Aqua Park Resort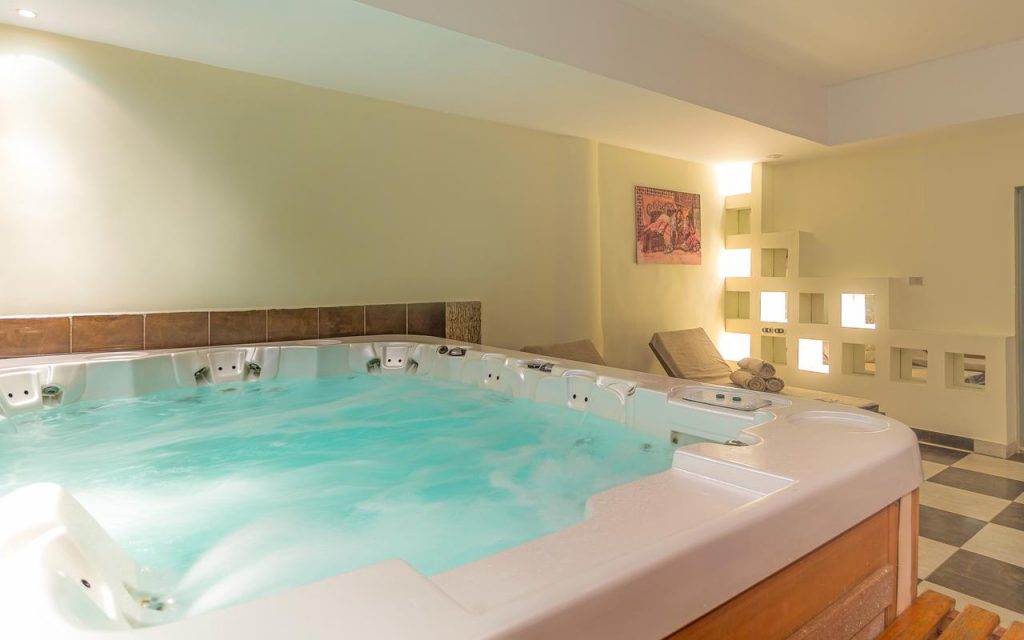 The resort offers a variety of wonderful activities, namely:
A spa center
A tennis court
A games room
A fitness center
A free kids club
A water sports club
A free Wi-Fi in public areas
Resort Facilities for People with Special Needs
Hawaii Le Jardin Aqua Park Resort takes care of people with special needs as it provides them with a transportation corridor, along with a car park that is suitable for them.
Information About Breakfast at the Resort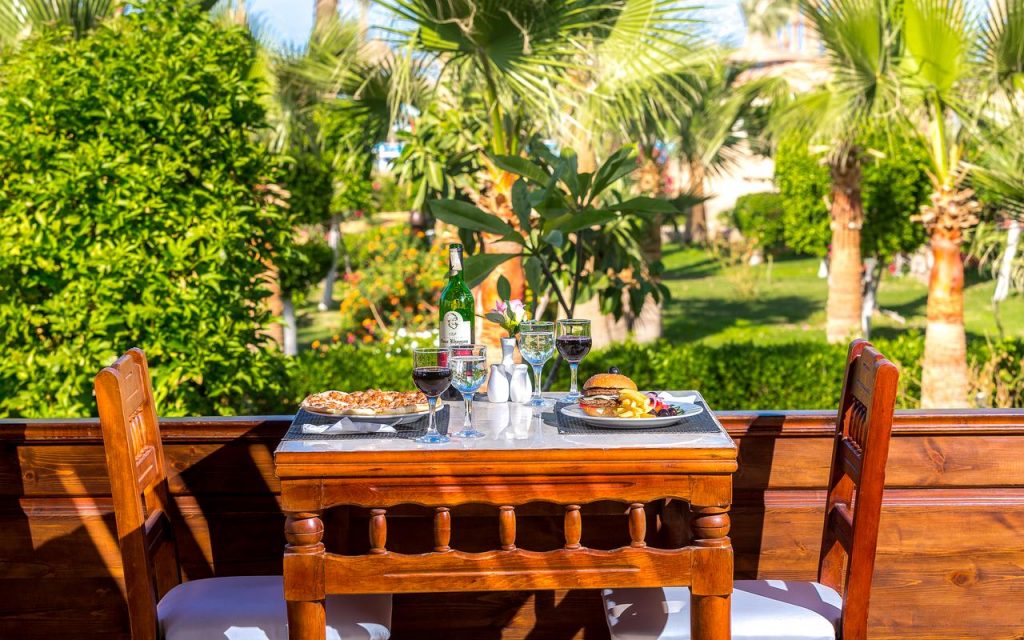 The resort offers a free breakfast buffet daily, and it has 4 restaurants as well as several cafeterias, among which you can order food to your rooms.
Restaurants and Shopping Centers Near the Resort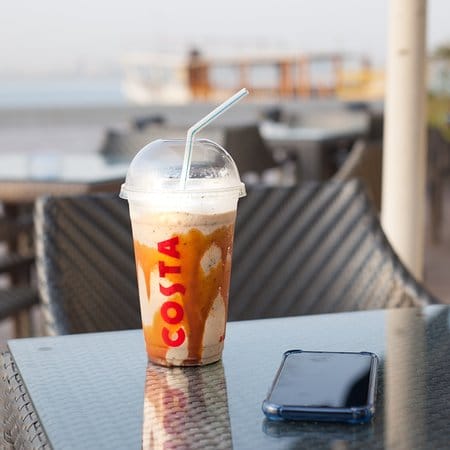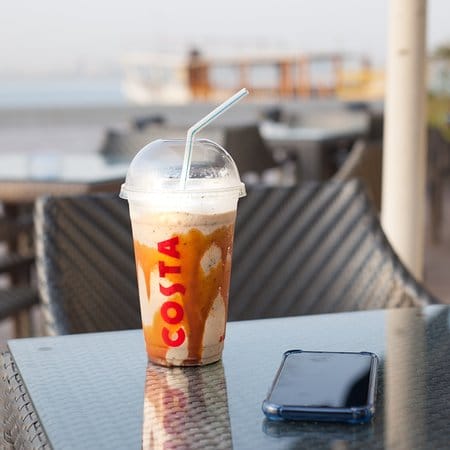 City Market
Costa Coffee
KFC Restaurant
Abu Ashara Supermarket
The Resort's Social Media Pages
Facebook: Hawaii Le Jardin Aqua Park Resort
Instagram: @hawaiiresorts1
Prices and Resort Reservation Details
There are many ways to book your reservation at the resort, and what is even better is that you do not need to make a reservation beforehand if you do not want to, as you can book your rooms directly on the same day that you arrive, knowing that the resort is specifically for families and couples only.
It is also possible to book your reservation through tourist agencies, or call the hotel number and book your rooms through a phone call.
The prices for a single night starts from 549 EGP, which varies according to the size of the room.
The Resort's Official Website, Phone Number, and Email
Website: https://www.hawaiiresorts-eg.com/
Phone: 01200319093
Email: [email protected]
Click here, to get introduced to more hotels in Egypt.