Tourism
Get to Know 18 of Dubai Shopping Malls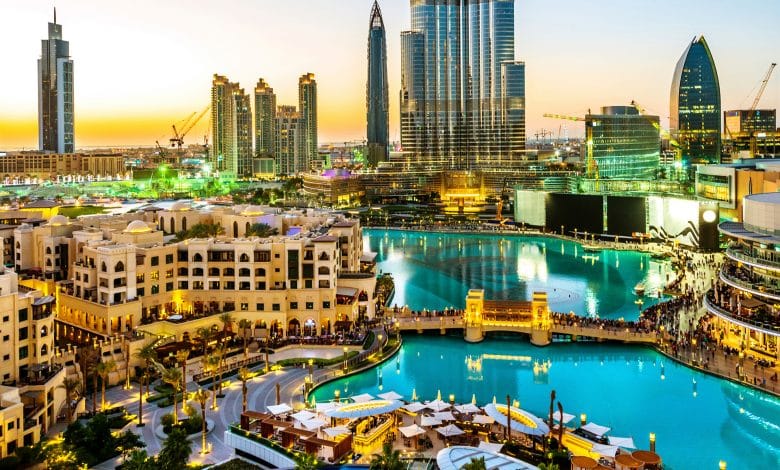 Dubai shopping malls are widely well-known. It is the first destination for millions of tourists who want to spend a tourist trip that includes a lot of shopping. Dubai malls are famous for the luxury of design. They have many famous brands. You can enjoy festivals held at specific times each year. For example, the "Dubai Shopping Festival" is held at the beginning of each year, where many different services and entertainment are provided.
Therefore, we will offer you a tour to get to know Dubai's most famous malls so that you can be more organized when you have the opportunity to visit Dubai.
Also, click here to read the article in Arabic.
Dubai Shopping Mall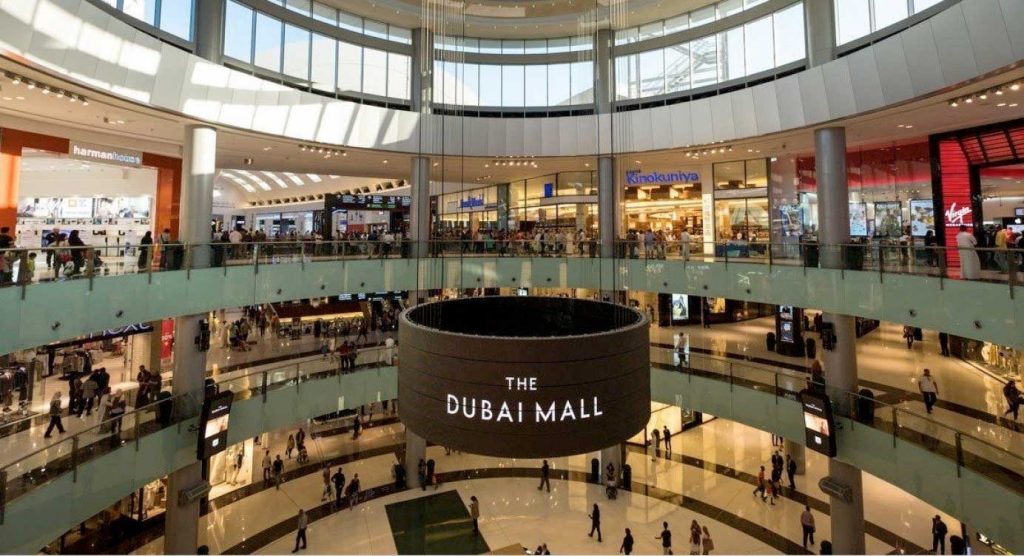 Introducing Dubai Mall
It usually hosts the "Dubai Shopping Festival" due to its huge size. It is considered one of the largest malls in Dubai and among the largest malls in the world. Its area is about 500000 square meters. The huge space provides a unique experience for all shopping lovers, with over 1200 stores available for daily shopping.
In 2014, more than 80 million people visited its stores that include international brands such as Gucci, Alexander McQueen, Chanel and Ralph Lauren.
In 2010, Dubai Mall was voted the best shopping experience in the world.
Underwater Zoo
Dubai mall offers many entertainment facilities that are hard to find in any other mall. For example, you will find an underwater zoo that contains more than 300 species of marine animals.
Ice Rink
Dubai Ice Rink attracts many tourists, whether families or individuals, to enjoy an ice rink. However, the ice rink can turn into a music scene or any other purpose.
All this in addition to the various dining options and shops. The mall also provides a children's play area and a movie theater complex.
Mall of Emirates
Introducing Mall of the Emirates
It is considered by many as one of the most beautiful malls in Dubai. It's lso known as "the world's leading new shopping mall". The mall includes many facilities such as Ski Dubai, Snow Park and an indoor ski resort. It includes more than 100 restaurants and cafes.
Excellent Dubai Shopping Experience
The Mall of the Emirates includes stores of international brands such as Centrepoint, KateSpeed ​​New York, Forever 21, DKNY and the Apple Electronics Store. Those who want to excel will find the work of international fashion designers at Fashion Dome and Luxury Wing.
Games
If you don't like shopping that much, there are other things you can enjoy at Mall of Emirates. For example, there are some games in Magic Planet, or you can ski and play with penguins in Ski Dubai.
Arts
If you love arts, don't miss the opportunity to visit the Dubai Community Theater and Arts Center or watch a movie at VOX Cinemas.
You can even end your day in one of the hotels attached to the mall.
Dubai Festival City Mall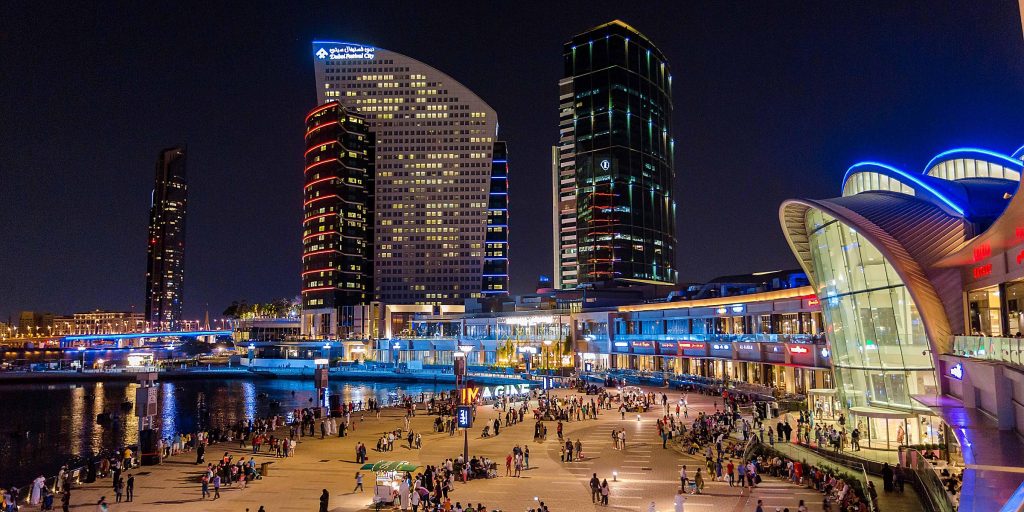 Trademarks
This mall contains famous brands, but it is still quiet. It has one of the largest IKEA stores in the region, the largest ALDO store in the world, the exclusive Ferrari Store and the only Hard Rock Café in the Emirates.
Souvenirs
In addition to 250 stores of international brands, the mall offers a small daily "exhibition" A with lots of toys, stalls, souvenirs, food and accessories ..
Outlet Mall
Introducing the Mall
The mall was opened in 2007 with about 240 stores, including Adidas, Mango and Aldo.
Unlike most other malls, this mall is located outside the city on the outskirts of Dubai, making it less crowded.
Services Provided
It includes more than 200 stores, restaurants and play areas. This mall offers many discounts throughout the year that may reach up to 90% on many famous fashion brands and perfumes.
Ibn Battuta Mall
Introducing Ibn Battuta Mall
Being named after the great explorer Ibn Battuta, the mall offers the exploration of the fourteenth century. The mall is divided into six sections, each with a different theme. The Persian countryside is the most popular, with its dome hand-painted.
Entertainment
The mall includes 270 stores, 50 restaurants and 21 cinema screens. You will find many international brands such as Charles, Nautica, Keith and Pierre Cardin. It also contains a trampoline park and a bowling alley.
This mall is more than just a shopping area, it also offers architecture and craftsmanship.
Deira City Center
Introducing the Deira City Center Mall
It is considered one of the oldest Dubai shopping malls and contains 370 stores on an area of ​​120,000 square meters.
Entertainment
Even after creating many other malls, many still go out to shop until it gets very crowded during the holidays. This is because it includes many international brands. It also houses the VOX Cinemas, Bowling City and Magic Planet.
Mirdif City Center
Introducing Mirdif City Center
It is an environment-friendly mall. The mall is located in the developed area of ​​Mirdif. Despite being relatively new, it became popular as it features well-known brands at reasonable prices. And when discounts are announced, many come to shop as it contains 450 stores on an area of ​​550,000 square meters.
BurJuman Mall
Introducing Burjuman Mall
In addition to international brands, the mall contains a heritage area. It is located in the center of Dubai and you can easily reach it by metro, taxi and even buses.
Entertainment
In addition to international brands such as Louis Vuitton, Bvlgari, H&M, Charles & Keith and Burberry, the mall features multiple entertainment options. The most notable of them is 14 Vox cinema screens.
Wafi Mall
Introducing Wafa Mall
It was opened in 1999. The mall has a huge Carrefour hypermarket mall that serves the needs of locals in Dubai and even its suburbs. This Dubai shopping mall is characterized by an Egyptian theme. It houses more than 300 stores, but the Arab underground market is what attracts most tourists.
Artistical Works
It has many Carved artwork and pictures that reflect Egyptian architecture, such as glass roofs and carved slopes of stairs.
Century Mall
Introducing the Century Mall
The mall was opened in 2003 and it is a popular mall in Al Mamzar area. It consists of only two floors and has stores that sell Arabic clothes, perfumes, electronics and accessories. In addition to cafes, a hypermarket, some pharmacies and a kids area.
Excellent Dubai Shopping Experience
It houses around 70 stores along with a 300,000 sq ft dining hall.
What distinguishes it is that it is a mall that is not luxurious, which makes the prices much lower than other places. However, it still has modest appeal to all kinds of shopping requests.
Dragon Mall
Introducing Dragon Mall
Among Dubai shopping malls, this one is the largest mall for Chinese products outside mainland China since 2004. It includes about 4000 distinctive stores in its 1.2 km square area. It's Divided into Dragon Mart 1 and Dragon Mart 2, it is one of the best places to shop and eat in Dubai.
The Division of the Mall
Dragon Mall is divided into seven regions that offer everything from household necessities, furnishings, electronic equipment and stationery to medicine, in addition to accessories and clothes. It has the advantage that it allows you to bargain for products at lower prices.
Grand Shopping Mall
Introducing the Grand Shopping Mall
This mall is traditional but it is one of the greatest Dubai Shopping malls. It provides a great experience for shopping lovers. This mall includes a lot of international brands and has more than 100 restaurants and shops. But it's even more than that. It has, for example, a haunted house and a comforting musical fountain. The mall enables access to the Burj Khalifa and the Aquarium
Arrangements
It is difficult to walk around this mall and enjoy all what it has to offer in just one visit. If you are planning to visit it, you should divide it over more than a day. The working hours of the mall are from ten in the morning until ten in the evening on weekdays, and these timings are extended until twelve at night during the weekends.
Dubai Marina Mall
Introducing Dubai Marina Mall
It's located on the beach. It offers a typical Dubai shopping experience for the family. It houses a variety of fine fashion and affordable beauty services in a relaxed atmosphere. There are plenty of dining options too, with outdoor seating along with the sea.
Al Hail Mall
Introducing Al Hail Mall
It is one of the oldest malls in Dubai. It is specialized in the needs of women as the Abbyas store is located on three floors.
Dubai Shopping Experience
It includes more than 200 stores of abayas only with various designs. This is in addition to jewelry stores, perfumes and watches. The stores have various offers for women, as it is considered one of the few malls in Dubai specialized in women's items only.
Souk El Dahb
Introducing Souk El Dahb
Although it is not considered a mall, we have included it in this list for its importance as one of the best gold markets in the world since 1940.
It is a group of different stores that offer the cheapest prices for gold, even cheaper than Europe and the United States of America. Thus, you can get some jewelry with the best offers during your visit to Dubai.
City Walk
Introducing City Walk Mall
It's located between Downtown and Jumeirah Beach with amazing views of Burj Khalifa. City Walk redefines the shopping experience in Dubai. It's known for pen squares and London-style streets filled with exciting fashion boutiques, Michelin-starred culinary concepts and entertainment options.
Mercato Mall
Introducing Mercato Mall
Its design is inspired by the Italian Renaissance. It has over 140 stores, spanning 643,067 sq ft. Mercato is the first mall to capture unique European Renaissance artwork and is frequented by art lovers as well as tourists and locals.
Dubai Shopping Experience
Amidst this ambiance and the huge glass roof at the top, you can shop for books, accessories, shoes, jewelry, household products and electronic gadgets.
It features a variety of international fashion brands, in addition to Vox Cineplex, Virgin Megastore, Fun City and a large number of cafes and restaurants.
Times Square Shopping Mall
Introducing Times Square Shopping Mall
Compared to most Dubai shopping malls, Times Square Mall is not big at all, but medium in size. The mall includes nearly 40 stores and a number of different restaurants.
Its Advantages
It has some international brands such as H&M, in addition to an ice hall and a 5D cinema, where you can enjoy your time away from shopping.
With this information, you can choose between Dubai shopping malls and better plan your trip according to its duration and the budget left for shopping.
Each mall has its own unique characteristics. The Dubai Mall is a luxurious, one of the largest malls in the world, while Ibn Battuta Mall urges culture. With 96 malls all over Dubai, we advise you to visit as many malls as possible.
Even if your budget is limited, you will always find relatively small malls that offer discounts to attract visitors. In the end, Dubai is characterized by shopping and it's an opportunity that you don't want to miss when on your visit to Dubai.
Also, click here for a full guide for an unforgettable honeymoon in the Maldives.