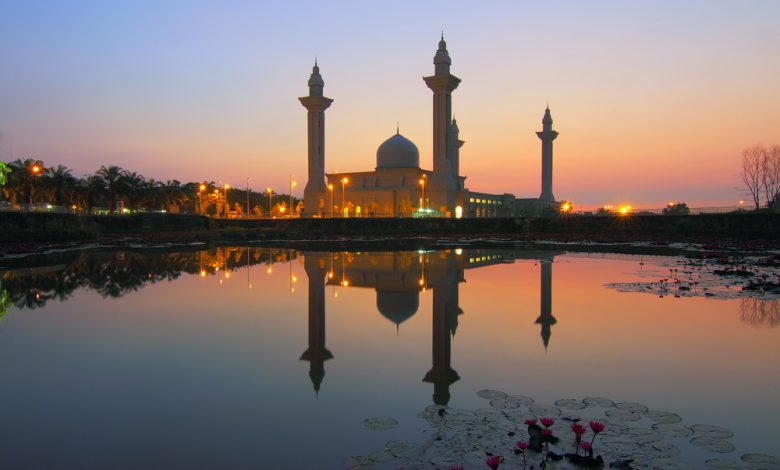 Malaysia is located in Southeast Asia and is considered one of the most famous tourist countries. A Malaysia trip will be full of entertainment and at low prices. For example, there are the marine activities on the islands, tank rides in the mountains, cruises, safari, elephant and crocodile shows, snorkeling and swimming. It is a diverse country with many things for travelers.
Whether you're visiting beaches, culture or nightlife, you will probably find much more than you would expect in this wonderful country. Don't worry, you will never be bored, no matter the length of your trip in Malaysia.
Also, click here to read the article in Arabic.
Why Going on a Malaysia Trip?
A Malaysia Trip Suits All Travelers
It is a very welcoming environment and locals are keen to treat visitors with kindness. Whether you are traveling for the first time in Asia, or if you visit many culturally unique countries in the region, Malaysia is admired even by the standards of Southeast Asia. It's attractive for all types of travelers.
Cheap Tourist Country
Malaysia is also characterized by the availability of many ways that enable tourists to enjoy their time with a limited budget, which may reach 20 dollars per day and the cost of tourist places is acceptable and not high. There are also some methods that will help you save some money during your visit.
If you dream about traveling but you do not have much money, you can go on a Malaysia trip and enjoy the free tourist areas and markets with a low budget by following some of the instructions that we will give you in the following lines.
Make Your Arrangements Online
Contact the Airlines
In general, before traveling for tourism in any country for the first time, it is advised to contact a number of airlines to know the details of flights that are available in advance of the trip.
Make Use of Offers
Most of these companies give offers through social media. You should take advantage of that. You will feel lost if you decide to travel to a foreign country for the first time and you know nothing about it, especially if you are alone.
If you are going on a Malaysia trip from outside Asia, it is advised to stop in a country like Singapore or Dubai to save some money as the trip is much cheaper.
Hotel or Guesthouse?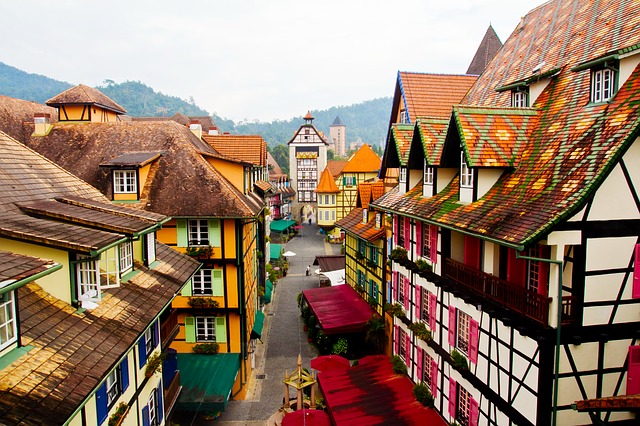 Hotels
If you plan to stay in a hotel, you need to know that staying in a hotel is very expensive. It is advised not to look for the right hotel when you arrive in Malaysia, but to book a room online. So, the room will not be as expensive. Also, you will have good offers and discounts that you can use to save some money according to your budget for the trip.
Guesthouses
If you are not interested in staying in a luxury hotel during your visit, you should try guesthouses. Guesthouses are very popular in Malaysia. You can stay with a Malaysian family for the duration of your trip instead of expensive hotels. Hence, you can make new friends with foreign people and you will also get many tips for enjoying your trip.
What to Do Upon Arrival?
Get a SIM Card and Internet Package
Get it from phone stores if you don't have enough time to buy it from the airport. Internet packages are inexpensive in Malaysia. By doing this, you will be able to save some money spent sitting in cafes that provide Internet service to customers.
Secure a Source of Water
Tap water in Malaysia is not suitable for drinking or human use. Therefore, tourists usually rely on buying bottled water for the duration of the stay. Of course, this is very expensive. However, you can save this money if you search for a guesthouse that can provide you with clean water or host you during your trip.
Get a Tourist Ticket
For example, the KL Pass card provides you with a visit to enter many attractions when purchasing it. The card has different pricing depending on your preferences and budget. You can find it easily in the capital of Malaysia. The card provides you with different discounts and offers for different shopping centers and restaurants in addition to instructions about the tourist activities that you can do.
Visit the Free Places
You can find free tourist centers everywhere in Malaysia as they are very popular. For example, you can visit Merdeka Square and Perdana Botanical Garden in Kuala Lumpur. Buddhist temples also include free entry.
Avoid Tourist Attractions in your Malaysia Trip
For Kuala Lumpur, you should avoid famous tourist attractions that are specially developed for tourists because they are always the most expensive.
You can take a trip to visit the Petaling Jaya area. Petaling Jaya is a big city in Kuala Lumpur that is always crowded with tourists. Thus, you can enjoy the entertainment spread all over the city and get to know the local people without spending much money.
There you will find affordable cinemas. Moreover, you can enjoy a variety of food options at much cheaper prices, and you can shop at Pasar Malam Night Market.
Walking Tours
The Malaysian government organizes free walking tours under the supervision of an English-speaking tour guide. Such tours are organized once a week, as tourists visit some of the main sights in Kuala Lumpur for two hours. Many tips and suggestions are also offered to tourists on how to enjoy their trip. The tour is booked online, where you can find out the tour details and timing.
Escape to Nature
If you want to enjoy the beauty of nature of Malaysia, you should visit Broga Hill and Chilling Falls. Also, there are many climbing and hiking areas around the city of Kuala Lumpur.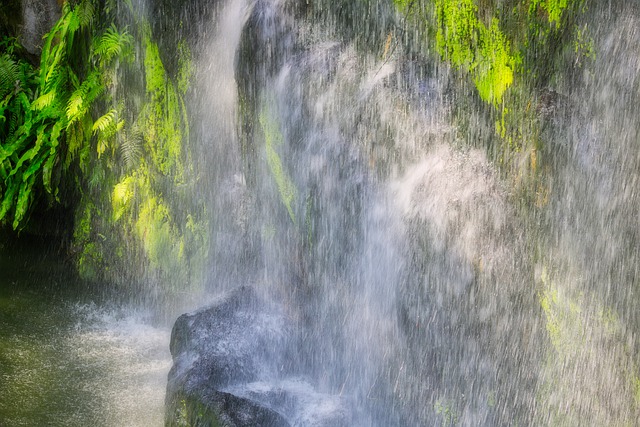 The Architecture
Kuala Lumpur's architecture deserves attention as it is a distinct blend of Islamic and Asian heritage side by side. Therefore, if you are interested in architecture, you should spend some time reflecting on and studying the buildings of Malaysia.
Free Festivals
Due to the religious, ethnic and cultural diversity of the population of Malaysia, there are many local festivals that you can attend with the local people. The festivals in Malaysia reflect the vibrant cultural diversity and religious tolerance, ensuring a glimpse into its rich traditions. Try to see a few of these festivals.
During your Malaysia trip, you can enjoy more than 14 festivals every year. We have compiled for you a list of these festivals and their dates so that you can perfectly plan your trip.
1. Typosam – January / February
2. Chinese New Year – February
3. Malaysia Water Festival – April
4. Wessak Day – May
5. Tadao Kamatan Harvest Festival – May 30-31
6. Hari Raya Aidil Fitri – June
7. Sarawak Java Festival – June 1
8. Rainforest World Music Festival – July
9. National Day – August 31
10. Mooncake and Hungry Ghost Festival – August – September
11. Harry Ria Haji – October
12. Deepavali – November
13. Dragon Boat Festival – December
14. Christmas – December
Visit Local Markets on Your Malaysia Trip
If you are looking to improve your negotiation skills, head to the local market where you can find food and buy souvenirs. Oftentimes, you can easily get some excellent deals.
Rely on Public Transportation
Malaysia is one of the easiest countries to navigate in Southeast Asia. You shouldn't rent an expensive car to travel between tourist destinations if you want to save some money during this trip. Luckily, most of the sightseeing, hotels and shopping malls are located near public transport stops.
Trains
An inexpensive alternative is to rely on trains that are fast and present in almost every city. You can visit any place you want while saving some money and avoiding the crowded streets.
Buses
If you prefer buses over trains, then you should try GO KL City Bus which is characterized by free Wi-Fi and easy access to wheelchairs for people with special needs without extra charges. The bus allows you to visit many tourist attractions and shopping centers in the capital. It is distinguished by its bright purple color, making it easier to spot among other buses.
Taxis
If you have to get in a taxi, you should know that most taxis do not have meters, so you must negotiate the price before the ride.
Choosing Restaurants in Your Malaysia Trip
Getting food is a big problem if you are not familiar with the right restaurants. For example, eating in restaurants for locals, and not for tourists, is the solution to save a lot of money wasted on tourist restaurants.
Kiosks & Cafes
For example, there are kiosks called "Mamak" that you can find at any time during the day. They offer many delicious meals in addition to coffee. Also, Cafe "Cupayttium" is a Chinese café by origin, but it is very popular and offers both delicious food options and delicious local appetizers.
Shopping Malls
Since Malaysia is very popular for shopping malls, most of these food centers are available at cheap prices in malls. Therefore, you can shop and eat without looking for the closest restaurant that may be expensive.
Why to Travel During Monsoons?
While many tourists avoid going on a Malaysia trip during this period, we advise you to travel at this particular time. The reason is that the price drop is significantly tempting for low budget travelers.
Cheaper
It is true that the atmosphere during this period does not encourage traveling. However, for the rest of the year, prices increase significantly. This way, you will be able to save money starting from the cost of the flight, accommodation and tourist activities.
The Beauty of Nature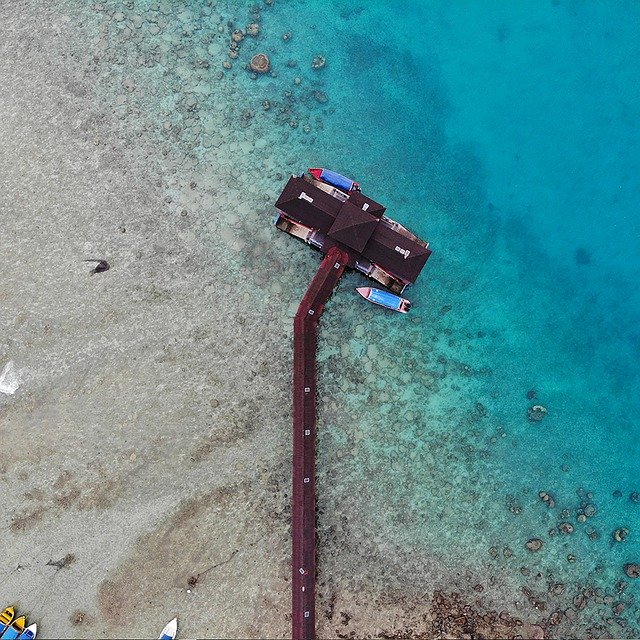 If you like the rain, on the east coast you will find heavy rain that makes the lush green landscape even more scenic. But if you do not want to experience the rainy weather, avoid traveling on the east coast of Malaysia as this is where the monsoon rains heavily.
During the monsoons in Malaysia that lasts between November and March, the waterfalls flow and the color of the green forests becomes incredibly deep. In addition to saving some money, you will enjoy peace during your stay in Malaysia.
Finally, Malaysia is characterized by the presence of hotels and tourist resorts at cheap prices compared to other tourist countries like Thailand. While there are some similarities, Malaysia is cooler with natural beauty, exciting activities and the possibility to have fun while not spending much money.
Hence, going on a Malaysia trip recommended if your budget is limited. Malaysia is famous as a honeymoon destination because of its beautiful nature, mountains, heights, and islands. It's also good to know that most Arab countries do not require a visa.
Also, click here to read about strange Japanese traditions.