Your guide
Sifawy Boutique Hotel.. Best Place for Your Stay in Oman 2021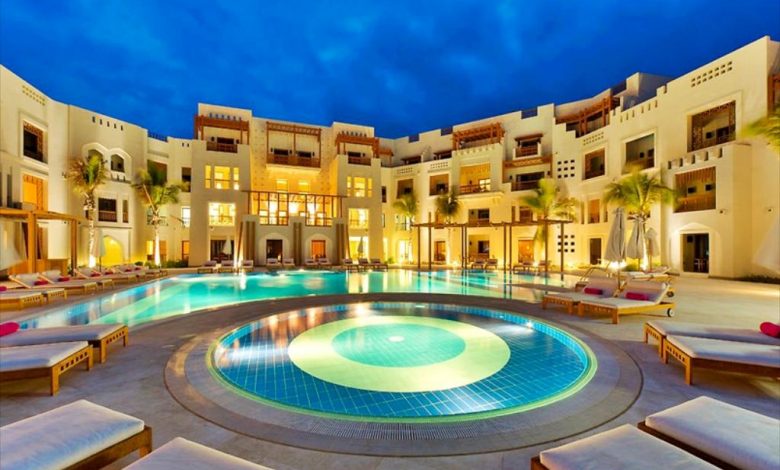 Sifawy Boutique Hotel provides you with the best stay in Oman, so if you are looking for an Arab country to spend some special time at, in addition to participating in a variety of activities and getting introduced to the cultural and civilizational heritage of the place, the Sultanate of Oman is the perfect place for you to visit.
This country has a magnificent beauty that its citizens and visitors usually enjoy as it charms everyone that comes to this place. People can never get enough of visiting the Sultanate of Oman as it makes them yearn for it every time they leave the place especially the moments that they get to experience among which the most prominent of these is relaxing in the desert under a sky full of stars along with the unforgettable Bedouin based nights that you get to experience in Oman.
The people of Oman are authentic Arab as the country is known to have a long history and heritage which you will surely enjoy, and in order to fulfil your enjoyment you should choose the place that provides you with the best stay, so in this article, we have provided you with one of the most beautiful hotels in the Sultanate of Oman which is Sifawy Boutique Hotel.
Click here, to read this article in Arabic.
Sifawy Boutique Hotel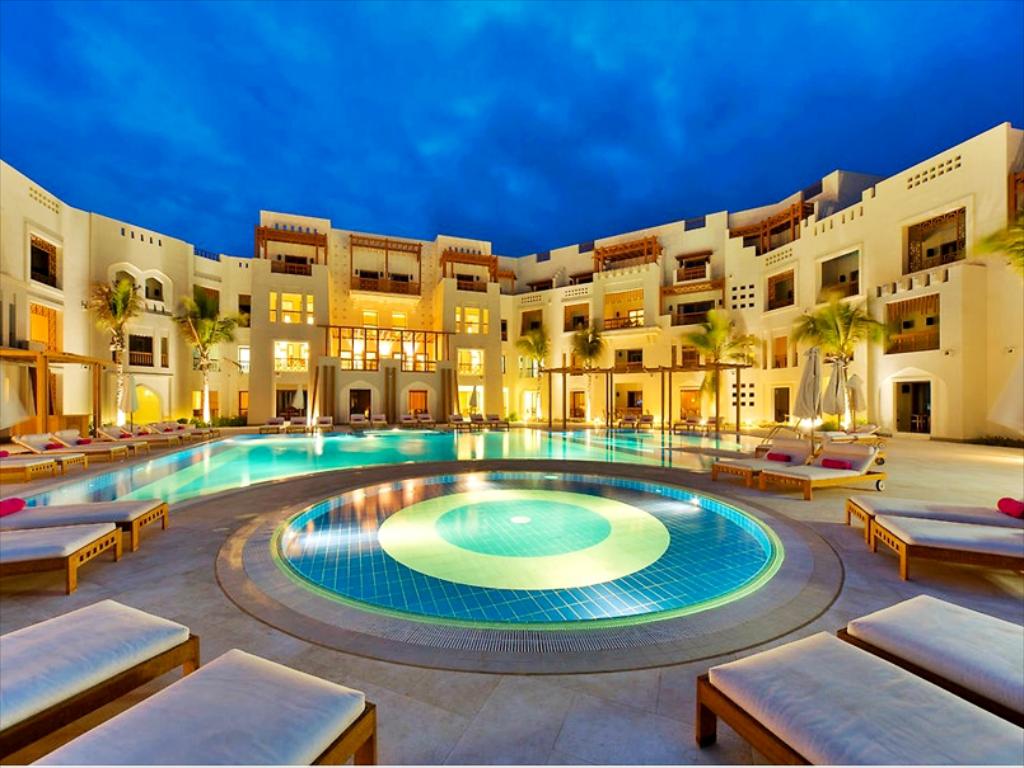 Sifawy Boutique Hotel provides its visitors with a warm atmosphere to make them feel comfortable and safe inside the hotel which encourages the guests to stay for a longer time. This hotel is located in the Sultanate of Oman near the seacoast in the city of Jebel Al Sifah Resort, which makes the hotel's view distinctive. The architectural form of the hotel has both the luxurious Western European shape, and the Omani origins as it highlights the generosity and hospitality of the Omani people.
In light of the global pandemic (COVID-19), the hotel is committed to certain precautionary measures, which is mainly for their guests safety. The hotel stresses on the point that customers should be examined constantly so that there would not be any issue regarding their wellbeing. Social distancing is a must between guests, and other measures of prevention are also included. Regarding cleanliness, this hotel is already known for being extremely clean in general and now due to the pandemic extra sanitation methods are being used.
Entertainment Services at Sifawy Boutique Hotel
Wi-fi is accessible in all the rooms and the hotel yard so that guests can enjoy communicating with the outside world and share their fun times on social networking sites, which is considered one of the most important entertainment services for celebrities and fans of social media.
A private beach is available for some quality time with your friends and family, and you can also enjoy the swimming pools that has a bar by the pool to enjoy your drink while relaxing with an aesthetic view.
You can take care of your physical health by working out at the gym that is present in the hotel as it has all the devices needed for keeping your body in shape. Whereas for releasing some negative energy, a spa is available where you can loosen up in its hot tub and relief your stress.
What is also special about this hotel is that it allows you to bring pets, unlike most hotels. You can enjoy your trip with your own pet if you have one.
Sifawy Boutique Hotel Rooms
During your trip, you need to relax so that you could wake up every day actively and practice your daily activities, this means that choosing your room is a fundamental thing among your plans, which makes Sifawy Boutique Hotel the perfect place for your comfiest hotel experience since it provides a variety of rooms for you to choose from.
A 34 square meter room contains two single beds and a double bed, so more than one person can participate in the accommodation, of which there are rooms with a balcony overlooking the marina and other rooms that are overlooking the pool.
Suite with an area of ​​54 square meters contains one double bed, and a seating area. There are two suite options among which one is with a balcony that overlooks the marina and the other one is with a balcony that overlooks the pool.
A specialized suite for people with special needs is also available with an area of ​​54 square meters. This suite includes in-room facilities that help people with special needs, such as the seating places and the private bathroom for them.
Free toiletries, bath towels, slippers, bathrobe, hair dryer and toilet paper are provided in all these rooms.
The room consists of luxurious furniture and marble floor, along with a desk so that you can do your work peacefully. In addition to that, every room provides you with many equipment such as an LCD TV screen, air conditioners, a kettle, a coffee machine, a mini bar, a telephone, a clothing iron, a clothes dryer, and a wardrobe too.
The hotel prohibits smoking inside the room, however it is allowed to smoke on the balcony. There is also a free parking for hotel guests, but it is not by reservation.
For those who do not like to stay in a room, the hotel also provides apartments next to its building which are related to the hotel itself.
These apartments has several options that are as follows:
A one bedroom apartment of 120 square meters.
A two-bedroom apartment of 160 square meters.
A three-bedroom apartment of 202 square meters.
The apartment is distinguished from the hotel room by the presence of a living room, a bedroom, a bathroom, and a kitchen each with separate facilities. Apartments have the same room features for equipment and interior furniture as the hotel, in addition to the presence of more appliances in the kitchen such as the oven, dishwasher, refrigerator, microwave, kitchen utensils, a heater, a toaster, and a dining table.
Sifawy Boutique Hotel Meals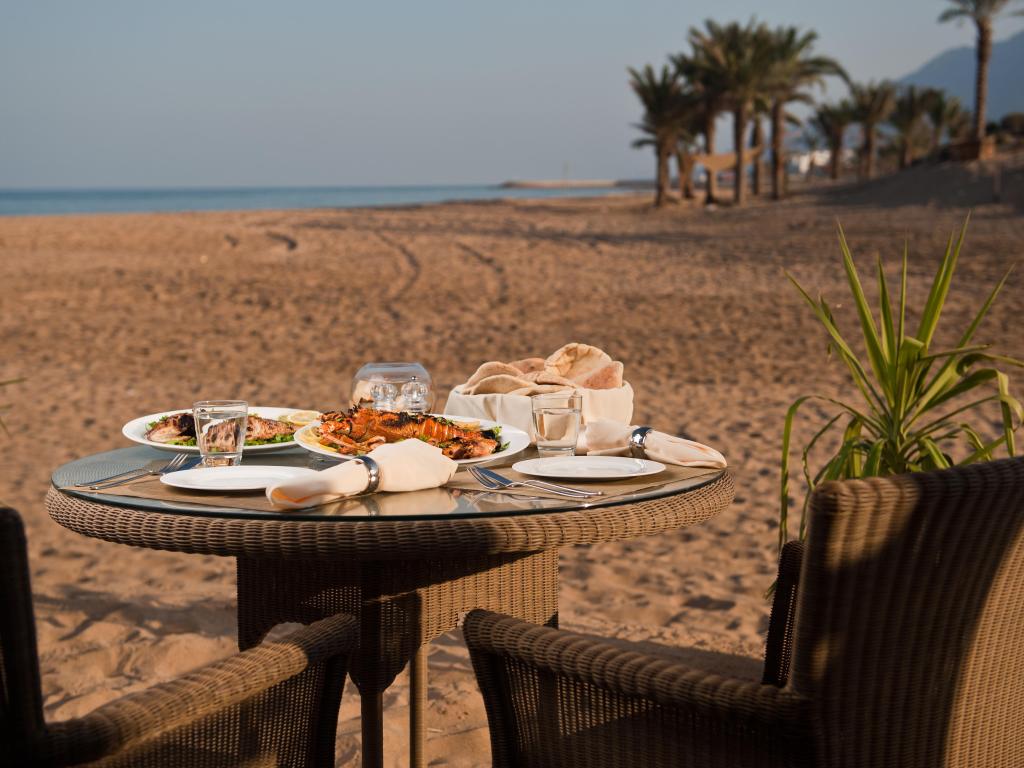 The hotel has a restaurant with a system that includes many meals which provides you with the best food for both your lunch and dinner. Breakfast is included with your reservation comprising of 5 choices among which you can choose only one type (Continental – Patty – Halal – American – Buffet).
Accommodation Prices at Sifawy Boutique Hotel
There is a difference between prices according to dates, so prices differ on holidays and events, however the hotel generally has many offers throughout the year. These prices usually starts from 1,632 Egyptian pounds and rise or fall depending on the dates and the hotel policy.
To follow up the prices or to book your residence, you can contact the hotel through:
Location of Sifawy Boutique Hotel
Jebel Sifah (2,974.10 km), 130 As Sifah, Oman
Hotel Features
This hotel is recommended to you by reviewing its visitors from Booking, Agoda, and Trivago as it gets high ratings in these three websites.
This hotel is characterized by a central location that is 45 minutes away from the city of Muscat, which is the capital of the Sultanate of Oman, and it is also close to the airport.
This hotel is distinguished among many others because of the services and activities that it provides along with its fair prices as compared to other hotels. The staff are super friendly as they are always ready to help you out and assist you throughout your trip. They usually speak in Arabic in addition to a variety of other languages.
Feel free to comment your opinion about this article, and share your experience if you have already visited this place.
Click here, to get introduced to the top beaches in Oman.