Tourism
Top 5 Family Destinations in Oman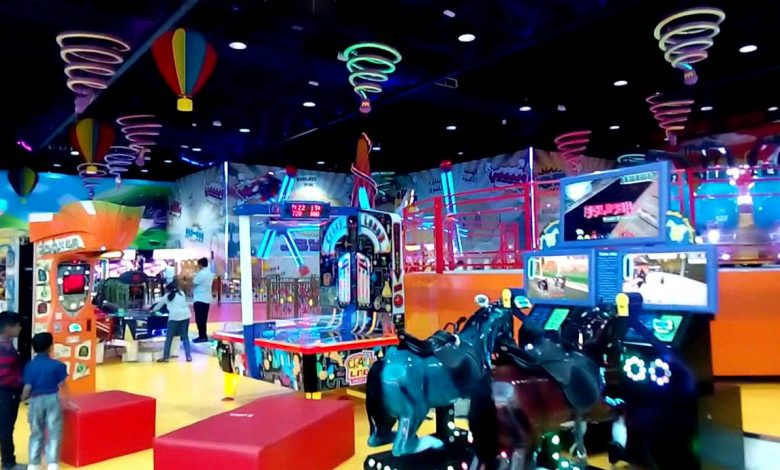 If you are looking for family destinations in Oman, we suggest that you go through this article for the best family places in this wonderful country. Oman is famous for its tourist attractions and friendly people who are very welcoming to visitors.
Oman is characterized by its stunning nature, parks and beaches, as well as modern centers and traditional markets. It is considered a wonderful tourist destination for those who want to spend an unforgettable vacation.
Also, click here to read the article in Arabic.
Wahiba Sands, one of the best family destinations in Oman
It is about three hours away from the capital Muscat. You'll enjoy the experience as you can ski on the sand or ride a roller coaster. We promise that you will feel the adrenaline rush as this trip will be one of the best trips ever.
Oman Salalah
Salalah should be on your top list of the family destinations in Oman. It is famous for its cool, humid and pleasant atmosphere.
Moreover, Ubar is a beautiful town, located in the city of Salalah that has a huge historical significance. You will find monuments dating back thousands of years. So, if you're into ancient history, you should definitely pay it a visit.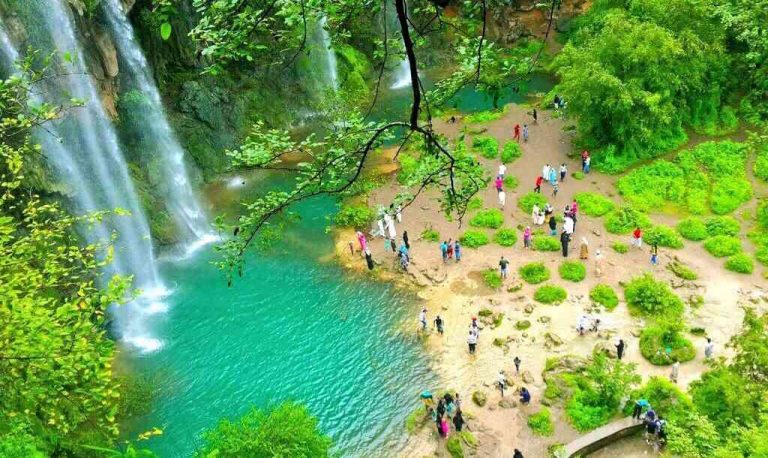 Fontazmo Kids
It is the city of children making it one of the must-visit family destinations in Oman. As part of the entertaining facilities, there are many activities and electronic games. Besides, there are a collection of innovative activities to teach children while playing and a playground for the children and their families.
Aqua Fun Water Park
The Aqua Fun Water Park is located in the Wilayat of Barka, Al Batinah Governorate, in the Sudan Beach Resort, which is also dedicated to entertainment. If you are looking for an entertainment place to spend quality time with your family, we highly recommend the Aqua Fun Water Park. Your family can choose between four swimming pools and eleven games and slides.
The Royal Opera House
The Royal Opera House was built in 2007 upon Sultan Qaboos direct order. It was officially inaugurated in October 2011. It is considered the first opera house in the Arab Gulf region. Its establishment aimed to be a beacon of thought, culture, and arts, and a bridge of communication between the people of Oman and the whole world. It has many halls besides the main one as it can accommodate about 1100 guests.
Various celebrations and conferences are held in it, surrounded by parks, shopping centers and many chic restaurants. International artists come and perform on its stage which is one of the reasons for the revitalization of tourism in Oman.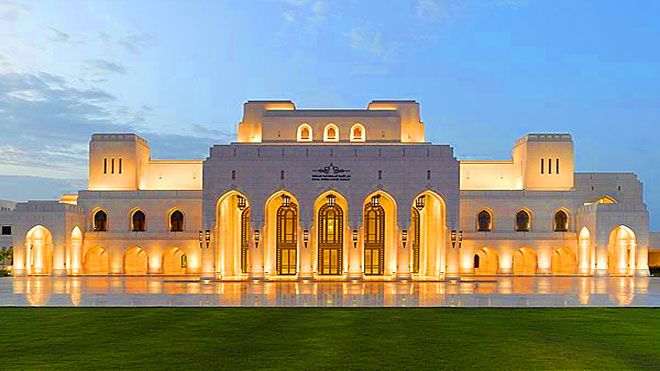 Sultan Qaboos Grand Mosque
It is an architectural tourist landmark in Oman. It is considered one of the largest mosques in the Sultanate, and the most luxurious family destination in Muscat. It is characterized by its wonderful style and the presence of fountains on its sides.
It has a large dome that adorns the courtyard of the mosque from the outside as it has more than another dome engraved with interesting Islamic decorations.
The mosque contains large halls dedicated to holding lectures and seminars, where many religious activities are held on different occasions. There's also a huge library containing about twenty thousand books in various fields such as religion, law, sciences, biography, hadith, and others.